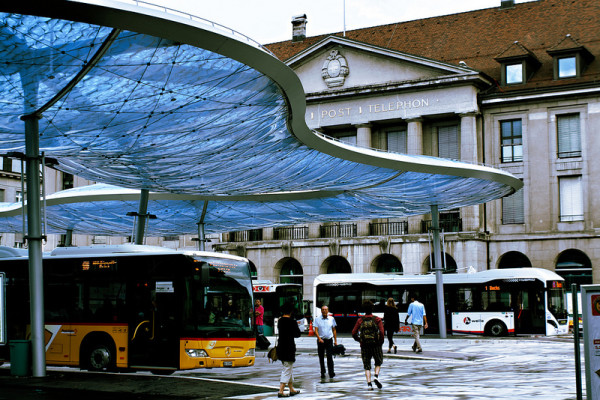 Commuters in the Swiss city of Aarau now enjoy the best of Swiss design as they wait for their buses. Design firm Vehovar & Jauslin Architektur, based in nearby Zurich, were commissioned by the city of Aarau to create a shelter that would complement the recently redesigned bus station.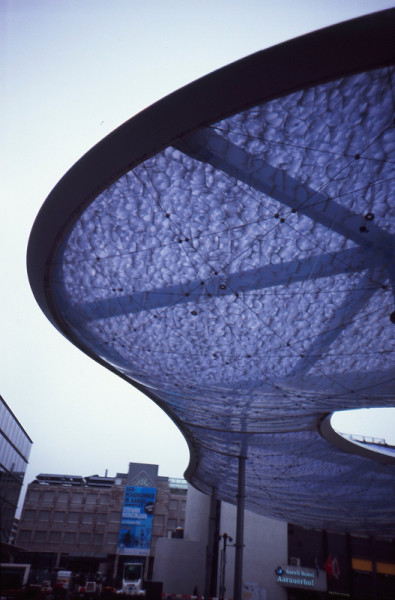 Although the structure covers an area of 1,000 square metres, its translucent material and open centre make it airy and insubstantial; a delicate foil to the heavy silhouettes of the surrounding buildings.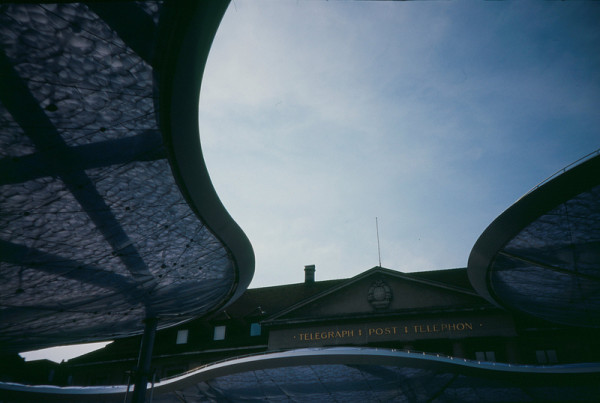 Furthermore, the shelter's built-in climate control system recirculates air and regulates temperature.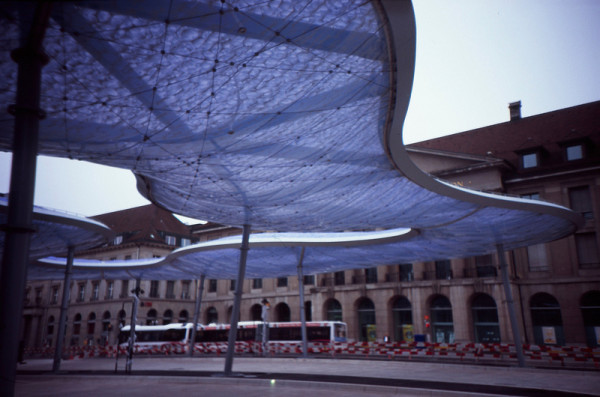 First photo by Falk Lademann, all other photos by Andreina Schoberlein, all from Flickr (cc).
Lauren Miles is editor of OpenCity Projects.