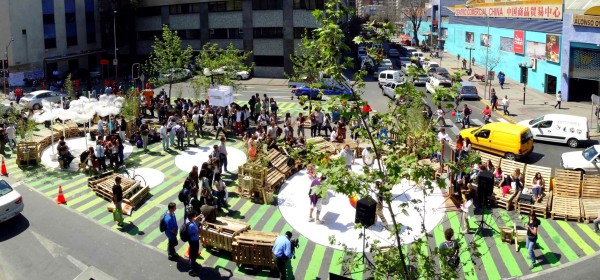 In Santiago Chile, the streets get transformed into public space overnight. Okuplaza on San Diego Street is another collaboration by Ciudad Emergente (we first read about their recycling plaza back in March).   Their first "pavement to plaza" project turned an informal parking lot to a people-friendly plaza.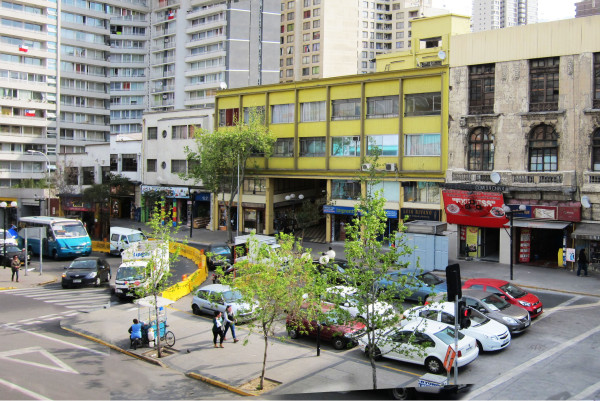 The idea for the pop-up plaza was inspired by the closure of San Diego Street (a major arterial road that crosses the city) due to the development of new subway lines into the downtown core. Once the road was closed this past summer, people started using the vacant space as a parking lot.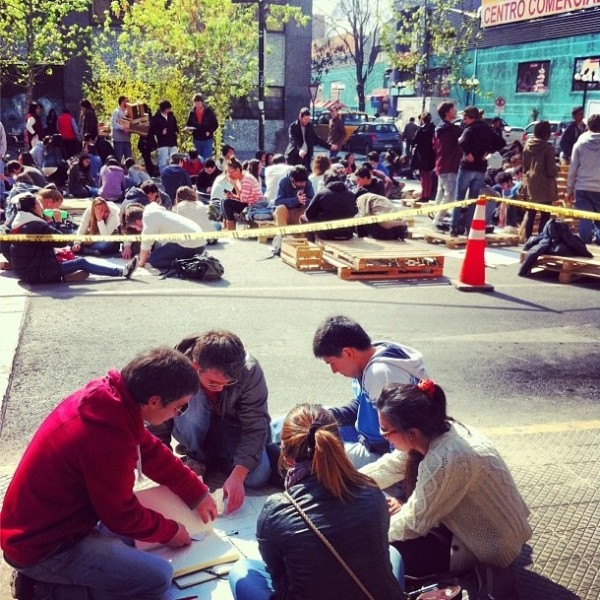 This prompted a collaboration between many stakeholders to reclaim the space for people in the area to sit, stay and enjoy. The result was Okuplaza, born from a mix of upcycled materials, a few coats of paint and a lot of elbow grease.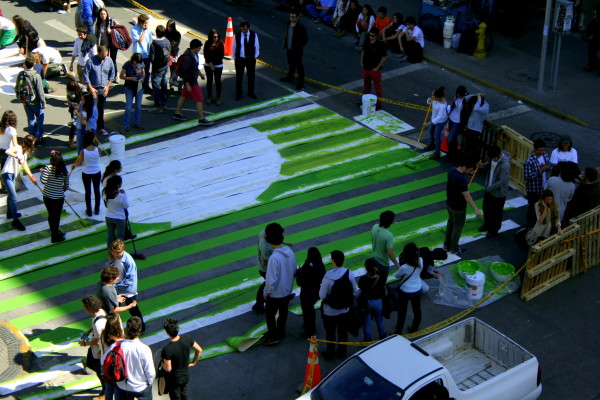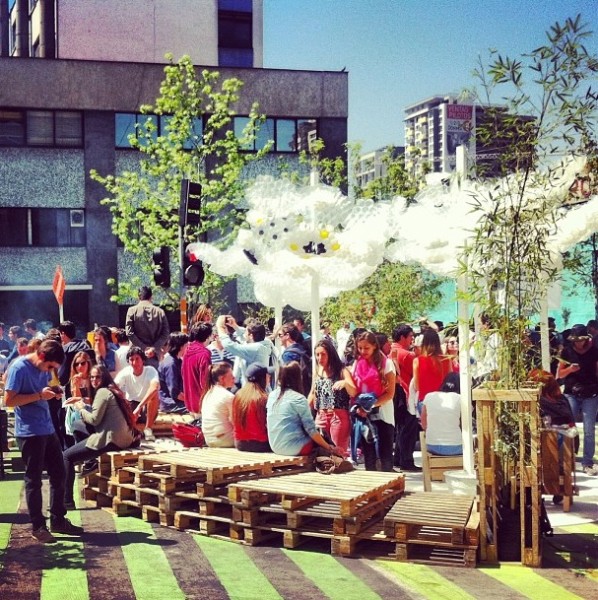 The plaza was completed in a 12 hour period with the help of 300+ students from Universidad del Desarrollo School of Architecture. Re-purposed transport palettes were used as seating in Okuplaza and hundreds of plastic cups were transformed into an urban canopy.
The result is a very cool public plaza that reclaimed the street for thecommunity, boosting the local economy and street life. Okuplaza will act as a prototype for future urban upgrades in Santiago.
Ciudad Emergente is an organisation that implements tactical urbanism to mobilise citizen participation, improve neighbourhoods and produce high-impact public space. This project was completed in collaboration with Universidad del Desarrollo School of Architecture, the Santiago Municipality, Plantabanda and Tecnología Sustentable.
Photo credit: First image by Felipe Bengoa, all other images courtesy of Ciudad Emergente