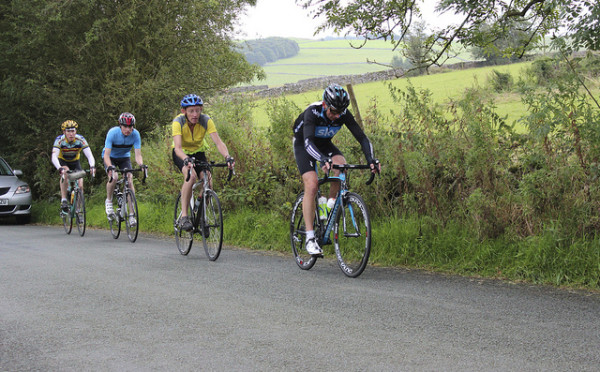 With the capture of both Olympic gold and Tour de France yellow, 2012 was a watershed year for British cycling. Amateur cyclists shrugged on their jerseys and headed out on the open road in huge numbers—an increase of one million cyclists in the last four years.
This has sparked a lively debate: are Britain's famously idyllic country lanes the right place for cyclists? Are middle-aged men in leotards a menace to motorists, or a sign of a country that's finally ready to embrace more sustainable modes of transportation?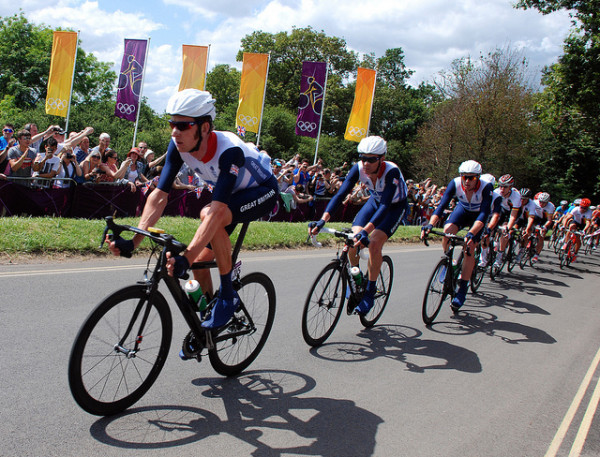 Olympic cyclists pass through Box Hill, Surrey, during the London 2012 games.
The debate is especially heated in Surrey, where residents have launched a petition, "Stop Surrey Being Turned into a Cycle Track." Telegraph writer Harry Wallop travelled to Surrey last month to interview local people fed up with road closures and rude cyclists.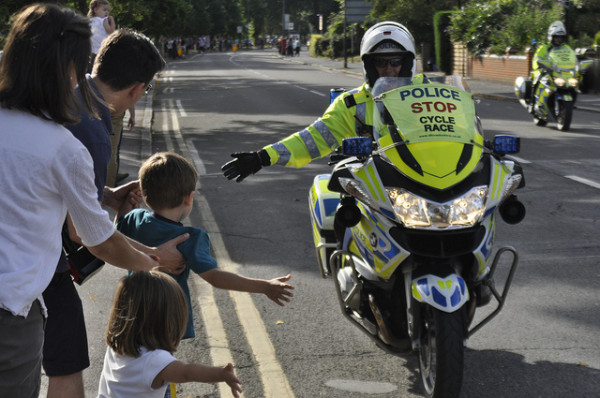 "Many residents around the Surrey Hills argue that a few of the "Mamils" (middle-aged men in Lycra) are plain rude—spitting, swearing and gesticulating at any car that dares to overtake."
He quotes one local man: "I like cycling. I cycle around the village a bit. But these louts have gone too far. They are obnoxious and completely oblivious to any of the traffic on the road. Why should we put up with it? We feel it is Londoners coming down, filling up our roads, with no benefit to us whatsoever."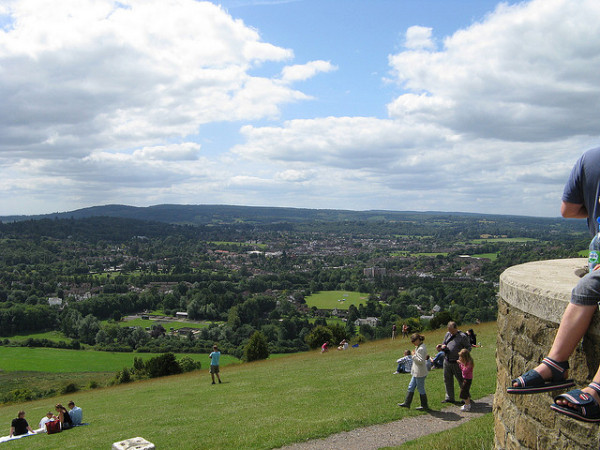 Box Hill is popular with hikers as well as professional and amateur cyclists.
The Guardian's Peter Walker published a rebuttal. Walker argues that cyclists are a 'minority outgroup' that is disproportionately associated with negative qualities.
"Outgroups are common press targets, the most obvious examples being asylum seekers or people reliant on social security. The paradox here is that the sort of cyclists who go to Box Hill on a Saturday are by no means so vulnerable. They tend to have above-average incomes, loud voices and (as [a] slightly bruised Wallop discovered) ready access to social media."
Yet cyclists are indeed vulnerable in their own way, Walker says, because they ride cheek-by-jowl every day with motorists, some of whom resent their presence.
Conflict between urban and rural residents is nothing new, nor is it unique to Surrey. Everyone has a right to use public roadways and to feel safe in doing so. Moreover, cycling's benefits to Britain's health and environment are numerous and undeniable. It's clear that in this situation, ways must be found for roads to be shared.
First photo by Michael, Olympic photo by Surrey County Council News, police photo by rollingstone64, Box Hill photo by Secret Pilgrim. All from Flickr (cc).
Lauren Miles is editor of OpenCity Projects.