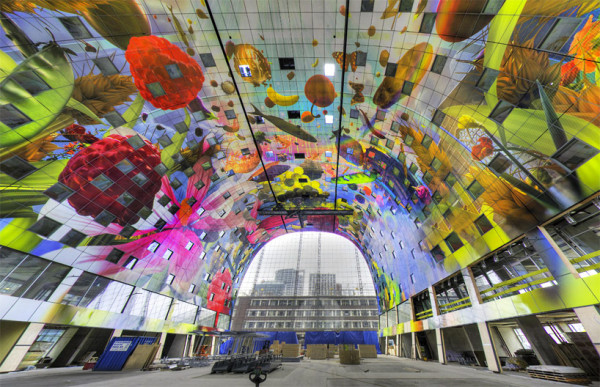 The largest piece of artwork in the Netherlands can be found displayed on an indoor market in Rotterdam known as 'The Horn of Plenty'. The interior of the horse shoe-shaped structure, designed by local architecture practice MVRDV, is wrapped in an 11,000 square meter artwork, covering the entire surface with individually placed screens.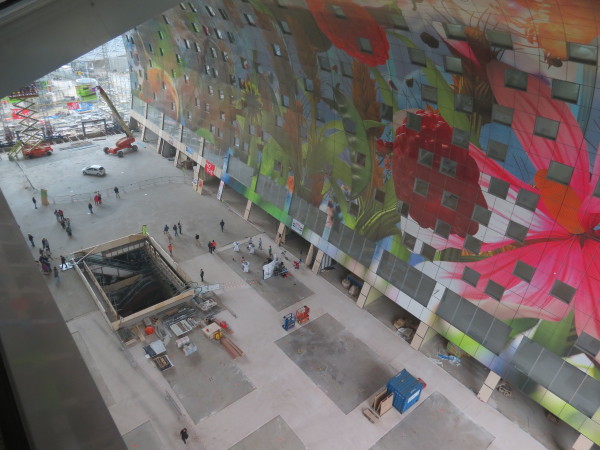 The Markthal (Market Hall) is a sustainable, mixed use building in the pre-war centre of Rotterdam consisting of food, leisure and living spaces. Due to new laws in the Netherlands that require covered areas for traditional open air meat and fish markets, The Markthal was conceived as an inversion of a typical market square.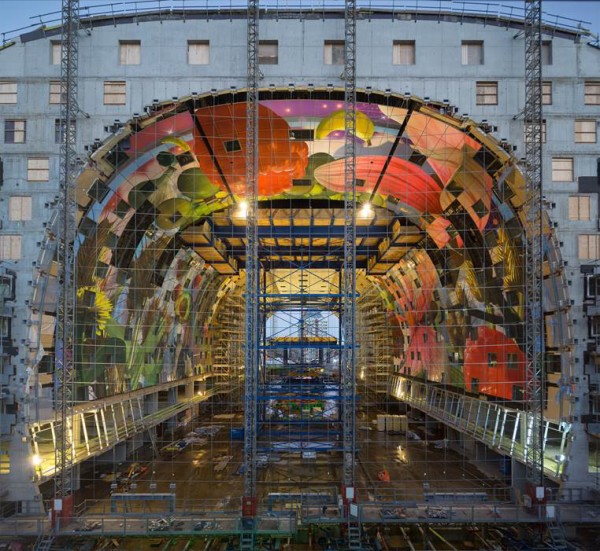 During the day the area serves as central market hall, after hours the hall becomes an enormous, covered, well lit public space.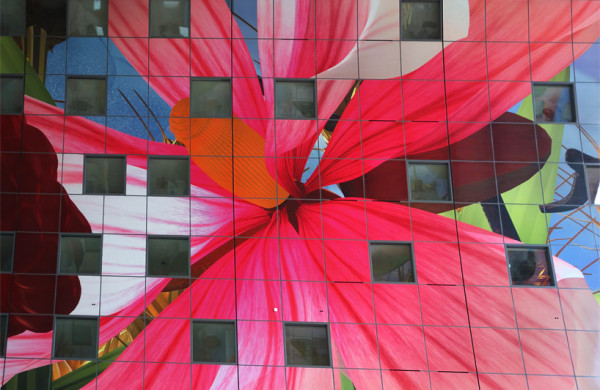 The digital mega-mural is the product of Dutch artists  Arno Coenen and Iris Roskam — along with a team of designers and animators. The artists make their mark with a bold choice of colours and a graphics that echoes the future use of the space.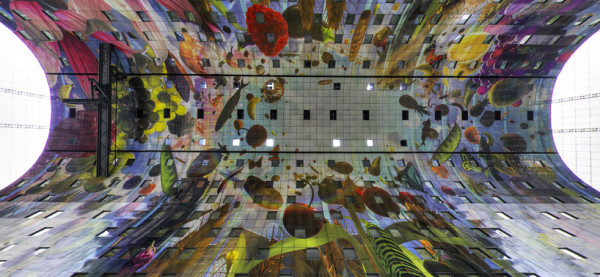 Photos by Arno Coenen