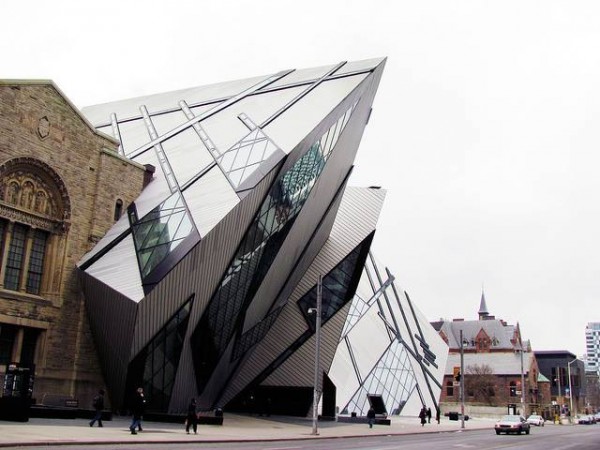 The ground breaking ceremony (i.e. they put a shovel in the soil, rather than doing anything remotely innovative) this month for the L Tower at Yonge and Front got me thinking about "look at me" buildings. The renders I've seen for the L Tower don't fill me with enthusiasm for Daniel Libeskind's latest contribution to Toronto's cityscape, but it can't be denied that it's a unique building. And Toronto is beginning to acquire a few examples of stand-out buildings (One St Thomas, for example) that enliven the skyline and streetline.
But what, I wonder, would Toronto make of this? We have our own, rather quieter, version in the shape of the lit up CN Tower. But what would our city look like if every downtown tower adopted this technology – a glorious celebration of energy and diversity, or a rampant cacophony of commercialism?
For my part, I like the dynamic presentation, especially the starfield effect at 5:17, that completely alters perceptions of the building's shape – but then you have to remember that I used to work in advertising (and even I find the "children of many nations" sequence at 6:05 nauseating).
What do you think? Just a natural extension of "look at me" architecture, or an insidious attempt to extend advertising's already pernicious reach?
By Andrew Horberry
Andrew is Global Account Director at Imagination, a brand communications agency.
photo by Jphilipg