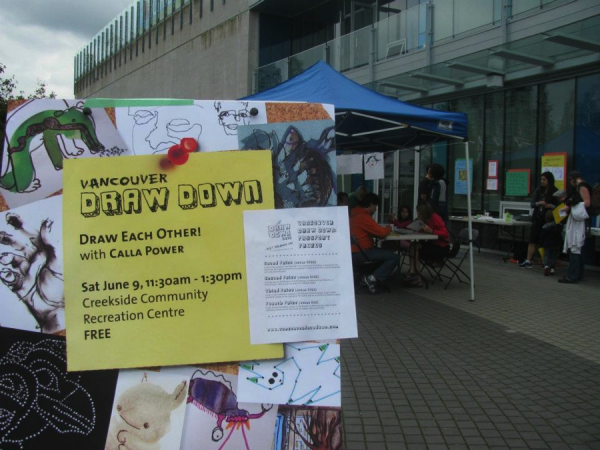 By Lauren McGuire-Wood
It's cathartic, creating something. Putting pen to paper and expressing whatever is on one's mind. In the case of Vancouver Draw Down, this expression came from putting marker to paper.
Earlier this month, organizers of the annual Draw Down event invited Vancouverites of all ages and all manners of artistic backgrounds to 18 different venues around the city to draw something. Anything they wanted. Many among us may believe that we are incapable of producing anything artistic; Draw Down aims to break down the barriers that keep us thinking we cannot. Participants are encouraged not only to draw, doodle, and shade, but to challenge their preconceived notions of what is considered art and who is an artist. It also serves as a reminder of the purpose of good public spaces: community connection, dialogue, and, sometimes, innovation.