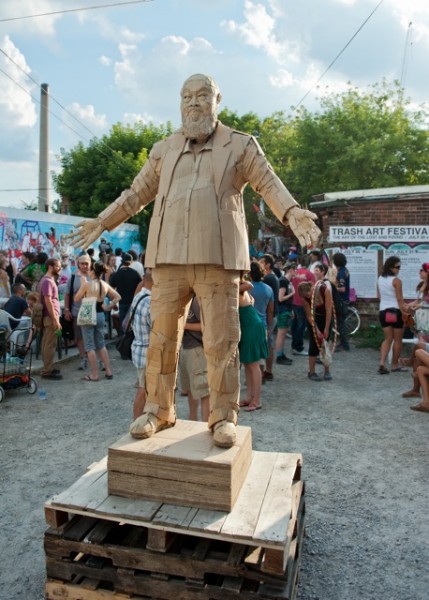 This summer Pado and Rodrigo Machado, artists who use urban refuse found in public spaces as their raw materials, left their Sao Paulo homes to pay Toronto, Canada a visit. While they were in town, creating under their collective name 'Urban Trash Art,' they helped transform an empty alleyway that became a pulsing center for partiers, design enthusiasts, performers and other artists.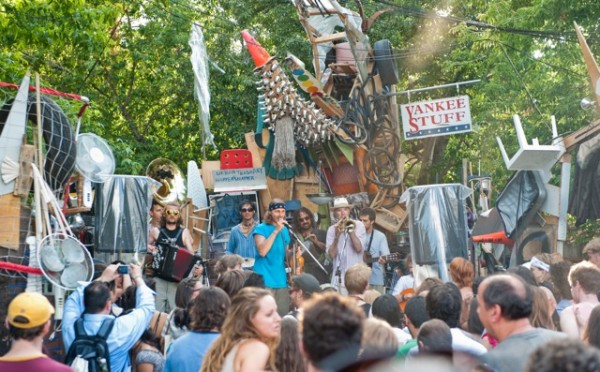 Initially the pair began using garbage, as it was all they could afford. Ultimately, they realized they were playing an important role reusing materials, illustrating over-consumption and waste and bringing new creations to the urban landscape. If you ask the artists, they say that they aim to "assign different meaning to something that apparently is dead, and with which no one cares anymore."
Check out their site and see all of the installations they have created – both big and small.
Jordy Gold is the OpenCity Projects Editor and is a sustainability consultant. He has worked and studied in Geneva, Lund, Chiang Mai and Phuket. Jordy learned from the Swedes how to cycle in all conditions and can be seen on his bike 365 days a year throughout the core of Toronto.
photos by Scott Poborsa
second photo includes the Lemon Bucket Orkestra