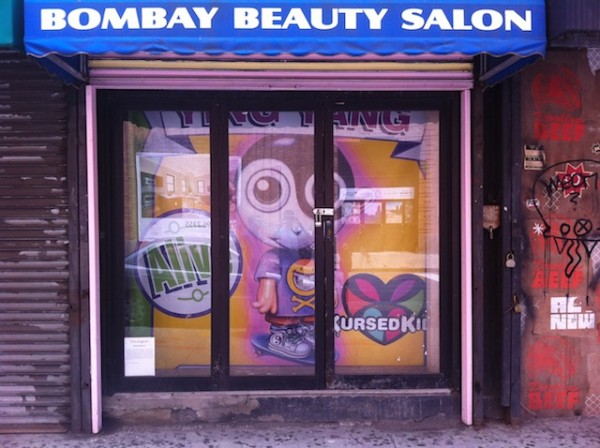 By Jake Tobin Garrett
Walking down a pretty barren stretch of downtown Brooklyn, I noticed something strange in the windows of the shops lining Willoughby Street. Although the stores seemed to be closed, the windows displayed eye-catching and colourful displays. Closer inspection revealed that these 12 vacant storefronts were part of a project called Willoughby Windows run by non-profit community development organization MetrotechBID in partnership with Ad Hoc Art, which worked to transform what normally would be a boring, papered-over stretch of empty retail into displays of public art.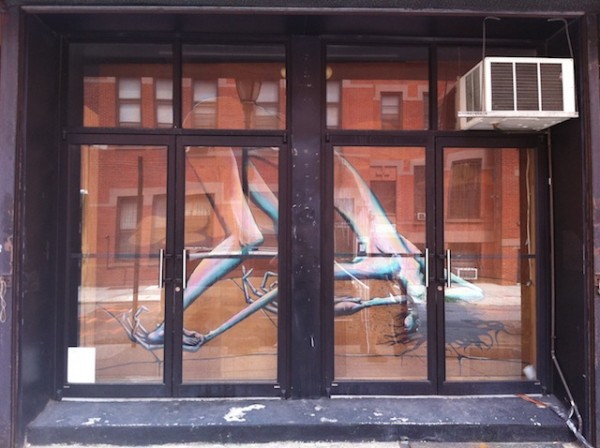 The street is activated by allowing artists to display these murals inside the storefronts, creating a pleasant experience out of something which otherwise would be drab. It's an idea that could easily be taken up in other cities to beautify empty storefronts and give artists opportunities to showcase work to a portion of the public they may never reach otherwise. It also has the effect of giving something back to the street, where an empty storefront wouldn't. The people attracted to the area because of the displays may increase foot traffic, giving an incentive to prospective businesses to rent out the spaces again. No one comes to see an empty storefront, but they may come to see a piece of art.
Jake Tobin Garrett is the OpenCity blog manager. Originally from Vancouver, he is currently completing a Masters in Urban Planning from the University of Toronto, and is also a contributing writer for Spacing Magazine and Torontoist. He can often be found riding his bike or reading in a park.
all photos by the author
You might also like: