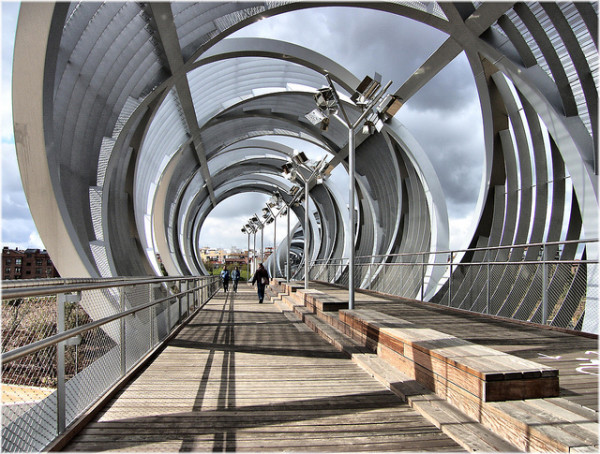 Opened in 2011, this stunning bridge spans 278 metres in Madrid's Arganzuela district.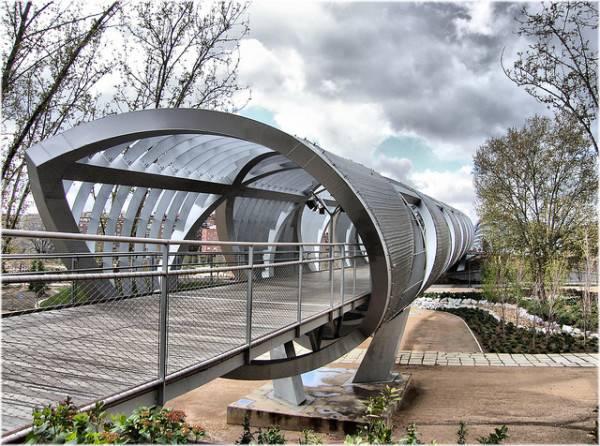 The bridge is raised above the ground and provides a pedestrian route between Arganzuela and Carabanchel.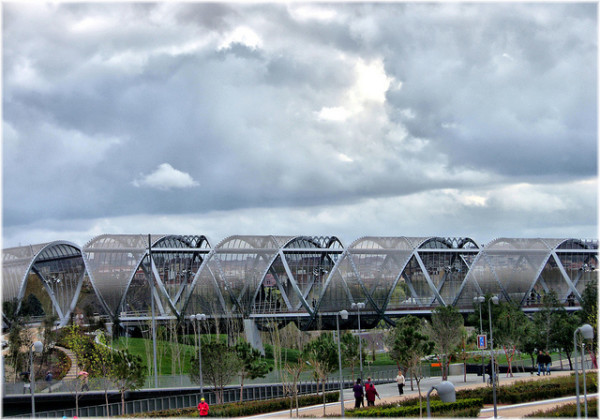 The structure was designed by French architect Dominique Perrault.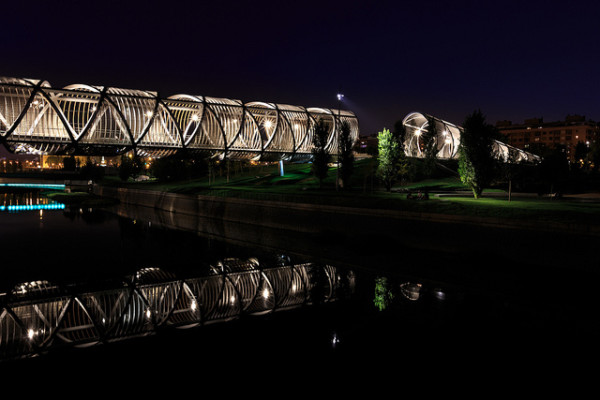 Last photo by Barcex, other photos by Jose Luis Cernadas Iglesias, all from Flickr (cc).
Lauren Miles is editor of OpenCity Projects.