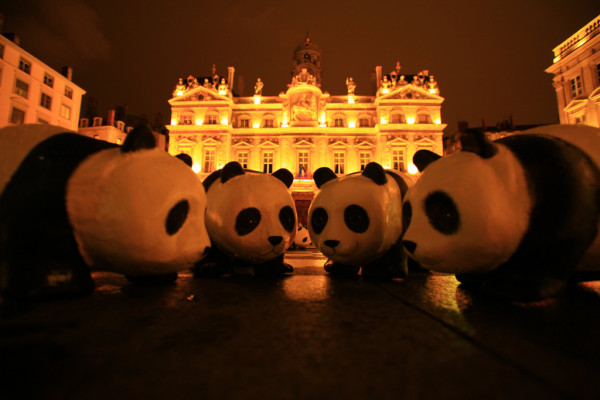 French artist Paulo Grangeon is bringing his project "1600 pandas" to Hong Kong. Grangeon places papier-mâché bears in public spaces around the world to draw attention to the effect human activity is having on the environment. Each bear is made of recycled materials and represents one of the approximately 1,600 pandas that currently survive in the wild.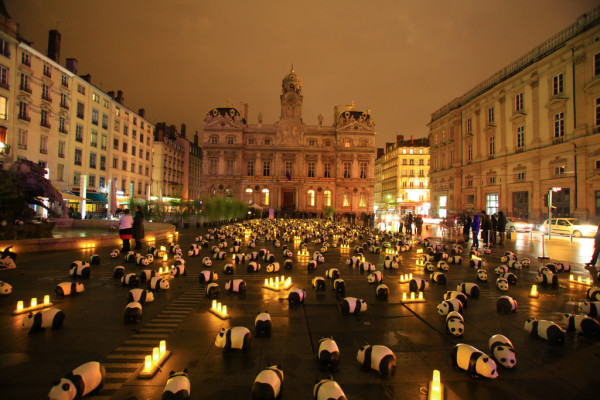 For the Hong Kong exhibit, Grangeon has created four custom pandas for display at PMQ, a multi-use market and exhibition space.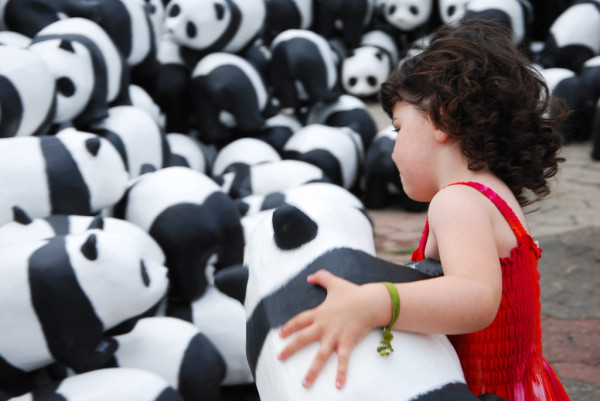 Photos show 1600 pandas installations in France.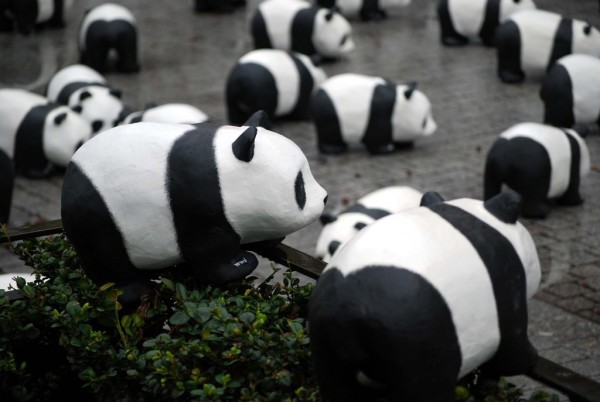 All photos by WWF France from Flickr (cc).
Lauren Miles is editor of OpenCity Projects.